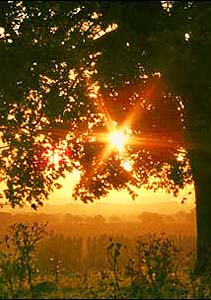 Aloha everyone!
Happy New Year! What an amazing and productive year 2010 was for us here at Kona Kava Farm! Another year of sharing the joys of kava with the world, and enjoying it here at home with family and friends. I got to spend another year working with my beloved kava plants, and I even got to try some unique kava-based cuisine! Since then, I've been trying to incorporate fresh kava into my cooking with varying levels of success – maybe after I get a little more practice I'll be able to share some of my original recipes with all of you!
2010 was also a pretty interesting year in the field of herbal remedies and awareness of healing plants. We have seen more and more people move away from pharmaceuticals and towards traditional healing methods that utilize plants and other natural medicines. I feel like the rest of the world is finally catching on to what we in Hawai'i have known for hundreds and hundreds of years – you don't need medicines that come with tons of side effects to heal yourself, because Mother Nature can provide everything you need to be healthy!
Even medical and scientific experts have begun to realize the tremendous healing power of plant remedies.  Just today, I read a few articles discussing some studies that have been taking place in Australia over the last few years involving kava! The researchers have recently reported that their preliminary results show that kava extract is both completely safe and effective in relieving anxiety. Currently, two human studies are ongoing in Australia that are hoping to prove the safety and efficacy of kava once and for all!
In particular, this study is seeking to introduce guidelines for the safe production and use of kava so that governments and individuals can feel secure when using kava. It recommends only using peeled kava roots (not the leaves or above-ground portions), only providing water-soluble extracts, recommending a maximum dose to prevent overuse, and ensuring that kava is produced in a safe and well managed environment. On the one hand, I hope that this does not lead to unnecessary regulations that impede the commerce of kava farmers, some of whom are already experiencing hardships due to certain government guidelines. However, in the end, I think that this study and this framework is going to have good results in the future.  The study has already shown that kava is safe and effective in treating anxiety and I'm sure further results will confirm this.
Beyond this, if the quality of kava is ensured and people are provided with safety guidelines for its use, I think this will prevent a great deal of the suspicion we still see around the safety of kava. After all, I have never experienced any negative side effects with kava and I drink it every day. However, I also know that our kava here on the farm is grown in a safe manner, and I only consume tea made from the root. I also only consume a safe amount each day. If these guidelines can help everyone who uses kava to consume it safely and in the right amount, then people are sure to gain more and more confidence that this plant is safe and healthy and it will be regarded with less suspicion.
It makes me so happy to see the scientific and medical communities begin to embrace kava and other herbal remedies, and I hope this trend continues into 2011! If any of you have any more information about this Australian study, or about other kava studies, definitely leave a comment and let me know. If I come across any more studies like this, I'll be sure to bring them up here!
Aloha no,
Makaira