Hoodia Supplements
Kona Kava Farm was nestled on the fertile volcanic slopes of Kona's Hualalai Mountain and grew organic, verified Hoodia plants. We now offer a Hoodia formula that's manufactured for us exclusively in both a capsule and a powdered form.
Same Day Shipping with Fast, Easy, & Secure Online Shopping
Call with orders or questions 10:00AM - 5:00PM CST 773-236-8149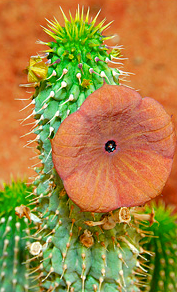 eSutras 2:1 Hoodia Capsules

We waited to carry this extraordinary product until we were confident in the product we chose to offer. Experience real Hoodia gordonii in a simple concentrated 2:1 capsule in 30, 60, and 120 count bottles. This incredible plant has been used in Africa for thousands of years to control hunger on long trips.*

We don't offer the mass-manufactured versions of Hoodia that places like many drug stores and supermarkets carry. Our Hoodia is grown on a small family farm, naturally, with painstaking attention to detail. We have numerous repeat customers for this product, and that, to us, is the ultimate testament to its effectiveness.

*These statements have not been evaluated by the Food and Drug Administration. This product is not intended to cure, treat, diagnose or prevent any disease.

HoodiaNow Capsules (30 count)
On Sale for $13.99!
HoodiaNow Capsules (60 count)
On Sale for $24.99!
HoodiaNow Capsules (120 count)
On Sale for $44.99!