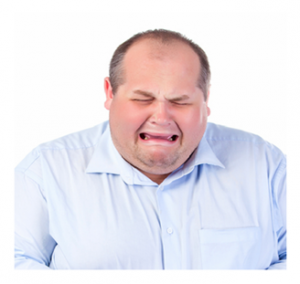 Dear Makaira,
I tried all of the Kava products I ordered and didn't feel a single thing from anything of them.  Please advise!
Sincerely,
Concerned Customer
~~~~~~~~~~
As always, we're sorry to hear that a Kava product didn't live up to a customer's expectations.  Every Kava product we offer is proudly manufactured under strict FDA-compliant conditions in a G.M.P. manufacturing facility.  That means our Kava products not only adhere to a basic minimum of quality, but we go above and beyond the requirements by listing genuine Kavalactone content of every one of our Kava products.
All of our Kava, whether it's raw root, Kavalactone Paste, or even the Kava Tincture; all of these products have a carefully-engineered, but naturally-crafted level of Kavalactone in the product. So, if you're not feeling the effects you wanted from the Kava you received, we offer our TOP FIVE suggestions:
01. Kava has a reverse tolerance.  That means the more you ingest Kava, the lass you need to feel the effects.  For those we call "hardheads", we suggest that you try Kava every day over the course of a few days.  Also, you may want to make sure that you're not in the middle of a zillion other things.  When first getting to know Kava, it's best to already be relaxed, so you can actually feel the wonderful effects both physically and mentally.
02. FDA is VERY Conservative.  We have to follow the strict serving sizes set out by the FDA, but they are VERY conservative.  If you're not feeling the effects you expected, very carefully and under doctor supervision, you can try to double the amount of Kava you take per serving initially, to get a better sense of the effects of Kava.  As with anything, Kava can be abused, so be careful and carefully monitor your ingestion.  Kava's effects can be extremely intensified when mixed with alcohol as well, so we highly suggest being in a quiet place, without any alcohol or caffeine in your system.
03. Get familiar with Kava.  Believe it or not, something that happens more often than you might expect, is that people are unfamiliar with the effects Kava has, and don't recognize them right away, even when they are giddily floating in the clouds from the Kava they just took.  We Westerners have been conditioned to except some very specific effects from the very narrow range of products that we have available to us.  When people consume Kava, they often expect to feel tipsy, or they expect to feel giggly, or they expect to suddenly want to be a social butterfly.  The effects of Kava are a little more subtle than that, and although this might sound like nonsense, it can take a few tries, perhaps an entire week of working with Kava to recognize what it's actually doing to your mind and your mood.
04. Stronger Kava Products.  For those few who don't feel anything from the products they purchased, we always resort to the strongest Kava supplement we offer.  And that is the Kavalactone 55% Paste or the Full Spectrum 55% Paste.  What's the difference between the two?  The Kavalactone 55% Paste is an extract of only the 6 major Kavalactones that are found in Kava and nothing else.  The Full Spectrum 55% Paste has the 6 major Kavalactones, PLUS the rest of the Kavalactones in Kava.  It's a full spectrum product that has the while energy from the whole plant contained within it.  It's up to personal preference which one you prefer.
05. 100% Satisfaction Guarantee.  You, of course, are covered by our 100% Satisfaction Guarantee.  You can return the product to our Fulfillment Center:
Kona Kava Farm
PO Box 12614
Chicago, IL 60612
Once it has arrived, we will process a full refund for your order unless you instruct us otherwise.
Hope this helps!
Aloha no,
Makaira