Looking for a Kava Bar Locator? Want to Add a Kava Bar?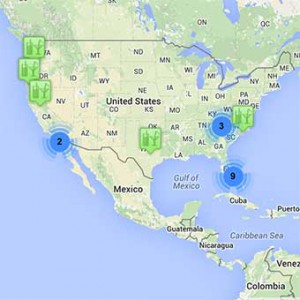 We can't help getting excited when something useful appears in the world of Kava.  The latest useful gadget we want to help promote is the Kava Bar Locator over on Kava.Guru. Last we looked, they only had their Kava Bar listings online for a short while, but already had dozens of listings throughout the world, with a focus on the United States.
If you've been looking for a place to list your Kava bar where it will actually get noticed, look no further than the Interactive Kava Bar Map on Kava.Guru.  As implied by the name, it's fully interactive, and visitors can add their own listings as well.
Underneath the map is a complete clickable table of Kava Bars in your area.  Kava.Guru says that they plan to add reviews for each of those Kava Bars over time as well.  They are hoping to make this an easy-to-find, comprehensive list of anyone who offers Kava, whether you're a bar, cafe, or other.
If you're the proud owner of a Kava Bar anywhere in the world, feel free to add your listing.  Even if you're not a Kava Bar owner, feel free to add any listing for any Kava Bars that you know of anywhere in the world. All entries are subject to approval, but they are tended to, edited, and added within 24 hours of entering them.
It will be interesting to see if this tool catches on, as there are so many to choose from these days.