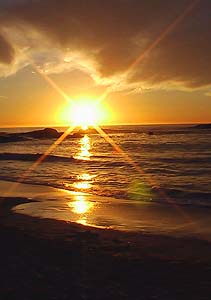 Aloha everyone!
I've talked about this topic before on my blog, but with the growing interest that has been developing regarding the medicinal uses of herbal remedies, I wanted to spend a little time talking about ways in which kava can provide natural relief from a number of mild discomforts and troubles. I feel that kava kava is a big reason that I am always able to easily maintain good physical and mental health, and I want to encourage others to consider this amazing plant not just for its wonderful effects on the mind, but for its positive effects on the body!
There are many products available on the market for pain relief, but many come with hefty and numerous unpleasant side effects, including nausea, vomiting and physical and psychological dependency. Based on this, when most people think of the phrase "side effects" they think only of those which are unpleasant and harmful. However, many herbal remedies come along with some positive side effects! A greatly positive side effect of kava happens to be pain relief, especially effective for sufferers of back pain. This is in part due to the muscle-relaxing properties of this splendid plant, which for some reason seems to focus its natural pain relief primarily on the back area of the body.
Of course, we are not doctors and cannot recommend kava as a cure for any medical condition. If you are experiencing serious back pain, please see your doctor first thing. However, in my experience and the experiences of many of our friends and customers, kava has some definite pain-relieving properties without any of the negative side effects of pharmaceuticals. Kava is one of the most powerful herbal antispasmodics and is great for relieving nervous tension and muscle tension. It helps to relieve anxiety, is an effective diuretic, and greatly improves appetite and digestion.
No other climate is as conducive to optimizing the strength of kava than that of Hawaii. It has been documented that the kava plant was brought over to Hawaii during prehistoric times. From there, due to agreeable environmental conditions and cultivation, the kava plant spread fast and wide!
An important point to note is that all our kava is organically grown. With our focus being organic kava, unlike most other farms, it only takes one sampling of our products to know that there is no comparison. We constantly rotate our crops, ensuring that the roots never rot or degrade in quality due to over-farming. Some parts of our farm often sit dormant for several years to regenerate the soil, preparing it for the conditions needed for our organic kava to flourish. Our organic certification and all-natural growing methods allow for the full strength of the kavalactones to develop in the plant without the addition of harmful pesticides.
In Hawaii, teething, feverish children are given kava root (pre-chewed by their mothers), twice a day to calm and soothe them in their state of pain and discomfort. All across the South Pacific, kava is used as a calmative and as a pain reliever for both children and adults. It is also used as a poison antidote and as a treatment for conditions such as bronchitis, as well as anxiety, tension and restlessness. We have records of these medicinal uses of kava that go back as far as 3000 years in many parts of the world!
Kava kava is widely used throughout the Pacific Islands as an analgesic, and also as an effective treatment for severe bites and stings from insects and poisonous fish. Homeopathically, kava has been and is used to treat such conditions as chronic back aches and to soothe states of excitation and exhaustion. The muscle relaxation and  analgesic properties, as well as local anesthetic uses and anti-anxiety and sleep-inducing properties, have all been pharmacologically demonstrated in kava.
One of the benefits of working with kava is that it offers helpful, natural healing and comforting qualities that otherwise could only be found in expensive prescription medication that often carries the risk of serious addiction with it. Again, of course, it is important to note that we are not doctors, that none of our products are intended as medicine, and they are do not diagnose, treat, or cure any disease.
We do, however, have many personal anecdotes of customers who have found great relief from using our kava kava to make themselves more comfortable, both during the day, and at night when they are trying to sleep. Everyone knows that a better night's rest equals better health during the day, and better health during the day leads to decreased pain in the body. Kava is my absolute favorite way to relax and to sooth my tired muscles after a long day working on the farm, and it is also a great way to sooth a tired mind! Leave a comment and let me know how kava has helped to improve your physical, mental and spiritual health! I would love to hear from you!
Aloha no,
Makaira