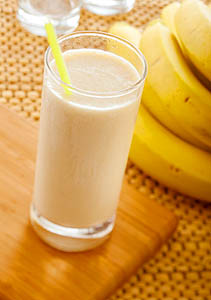 Aloha everyone!
With all of the kava plants here on the farm coming in to their full glory, I am once again inspired to take to my kitchen and begin exploring exciting new kava drink creations! In the summer, there is always more than enough work to do on a kava farm – tending the plants, harvesting, drying kava root, preparing kava powder – the list is endless! Of course, kava farming is in my genes, so I don't mind the work – I find it very grounding and healing – but it definitely requires tons of energy!
Now, as you all know, I drink kava most every day. It brings me calm, peace, and clarity in all that I do, after all. I usually drink kava after a hard day's work, as that is when I'm usually most in need of relaxation, but I do find that lower doses of kava are very helpful when working on repetitive tasks, such as preparing kava root to send out to all of you. Still, kava can make me feel a bit sleepy and unmotivated, so I began exploring kava combinations that would still create a sense of peace, but that would also provide me with plenty of energy (and calories) to face my work with courage!
I tried blending kava with cold tea and coffee first – not bad, actually, but I felt as if the caffeine stimulation was at odds with the kavalactone relaxation. Then, one day as I was working on our website, I had a revelation – Maca!! This delicious South American root tastes great – like dark, nearly burnt caramel – and it's a true superfood! Maca is rich in dietary minerals, trace elements, fatty acids and amino acids, and contains long chain polysaccharides that break down slowly, providing long term energy. Maca definitely makes me feel awake and alert, but doesn't have the stimulating jitteriness of caffeinated beverages. As soon as I considered the facts, I knew it – kava and maca are a match made in heaven!
I spent a few days experimenting with different combinations of kava and maca – we've got quite a few varieties of both around the farm, so it took me a moment to come up with the perfect combination. I wanted to create a beverage that showcased both the spicy earthiness of kava and the caramel sweetness of maca, and that would provide me with plenty of energy for a long day of work in the fields. Finally, I created this simple, delicious recipe that will really get you going – in a calm, balanced, kava sort of way, of course!
KavaMaca Cinnamon Coconut Smoothie
Ingredients
1/2 cup Coconut Milk
1 cup Soy Milk/Nut Milk/Rice Milk
1 Banana
1 Tbsp Kava Chai (I like Cinnamon best, but the Spicy Clove flavor works wonderfully, too!)
1 Tbsp Maca Root Powder
A few drops of Stevia extract, if you like
Instructions
Place coconut milk, soy/nut/rice milk, and Kava chai powder together in a blender. You can just use coconut milk if you like, but if the coconut milk you purchase is super thick (as with the kind I usually buy) it helps to add another liquid to dilute. Blend on high for 5 minutes.
Strain the mixture through a cheesecloth or muslim bag, being sure to squeeze any excess kavalactone-rich liquid out at the end.
Put the liquid back into the blender and add the banana, maca powder, and stevia. You can add anything else you like at this point. Blend until smooth and pour into cups.
Sprinkle crushed cacao nibs on top for an attractive presentation and a healthy energy boost!
This recipe makes enough for two people, each of whom will receive about half of a typical dose of kava – I find this amount ideal for drinking kava and still feeling motivated, but you may adjust the amount as desired.
If you try this recipe, let me know how you like it! And if you have any amazing kava beverage ideas, please do stop by and let me know – I'm always curious about the delicious new ways that all of you are coming up with to enjoy our beloved 'awa!
Aloha no,
Makaira