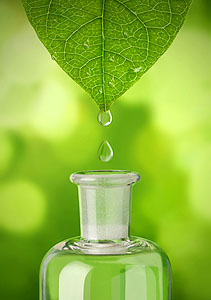 Aloha everyone!
If you've been reading my blog at all, or if you've had the chance to experience the magic of kava, you know how very healing and helpful it can be in terms of releasing mental and physical stress, in promoting relaxation and in opening one up socially and spiritually to other people and to the natural world. However, kava is not just used for relaxation. Traditionally, it has also been used as medicine for a variety of physical troubles. So, today I wanted to discuss other traditional medicinal uses of kava. Keep in mind that this post is purely for the purpose of discussing the ways in which this marvelous plant has been used in the past. I am not recommending that kava be used in the treatment of any medical disorders, so if you are suffering from any of the troubles mentioned in this article, please see your doctor!
Before the dawn of modern medicine, people would use the plants that grew in their surroundings to treat ailments. Thus it is that with plants such as kava, which are primarily used these days for the purposes of mood enhancement, you will almost always also find records of the plant being used to treat various medical conditions.  Ancient peoples were very adept, it seems, at discovering what plants were helpful in treating certain conditions, perhaps because they didn't really have any other options when trying to get well!
In Oceania, kava was used primarily to treat cystitis and other inflammations of the urogenital tract. However, it was also used to help with headaches, to sooth the stomach, to provide strength after illness, to stop whooping cough in children and to ease other respiratory troubles such as asthma and tuberculosis! It was also applied to the skin to treat fungal infections and to sooth insect stings and skin rashes.
In 1860, a German researcher named Cuzent made extracts of kava root, and developed pills, extracts and syrups based on them.  By the late 1800's, kava was available in German shops as a natural remedy!  By 1920, kava was being used around Europe for purposes of sedation and tension relief, and in 1950, the U.S. Dispensatory listed kava as a treatment for gonorrhea and nervous disorders.  It was also used in Japan for these purposes prior to World War II!
So, as we can see from this quick overview, kava actually has a pretty long history of use both in its native lands and in many other parts of the world. It is interesting to me that kava has been used to treat so many different fungal and bacterial disorders, as well as respiratory troubles! Nowadays, kava is never discussed as a potential treatment for these sorts of problems, but I wouldn't be surprised if future research uncovers compounds in kava root which are useful in these respects.
It is also very interesting to note that kava was being used in Europe starting from the late 1800's, but that it took until 2002 – more than 100 years – for European governments to decide that kava was bad for the liver! You would have thought someone would have noticed a little bit sooner…
As I mentioned above, I am in no way suggesting that anyone try to use kava to treat any physical OR mental troubles. One should always go to see a doctor if there are any concerns about the health. However, it is good to consider the fact that kava is not just a calming and relaxing agent. It contains many other compounds that may be supportive of the general health of the body. I am sure that with the growing interest in kava, scientists will soon be able to discover the other health-affirming benefits that this wonderful root has to offer. I also believe that consuming kava, with its ancient history of medicinal use, is beneficial to your overall physical and mental health in many ways. After all, there has to be something good in a plant that has been used as a medicine for hundreds of years!
Aloha no,
Makaira