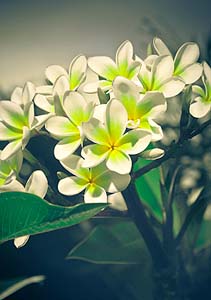 Aloha everyone!
I have decided to make a concerted effort to keep up with the personal part of my blog – posting to it weekly, or maybe even twice a week!
My family has been very busy here on the Kona Kava Farm, so much so that we just hired a new supervisor and a few extra hands to help with the overflow of work that needs to be done. Hopefully, this will enable me to stay current with updating this blog on a regular basis.
Since I have been asked in the "Ask Maikara" section of my blog about Kava Ceremonies and have shared my knowledge regarding the ceremonies there, I thought I would also share with you here an article I recently read on the Fiji Times Online where Fiji's acting Prime Minister, Voreqe Bainimarama, describes his recent encounter with the kava of Vanuatu. Here is an excerpt from the article:
"WONDERFUL is how interim Prime Minister Commodore Voreqe Bainimarama described his recent visit to Vanuatu. Although he had transited through Vanuatu twice before, this was his first visit there. He was in Vanuatu to attend the 17th Melanesian Spearhead Group Leaders Summit last week.
[After initial meetings, the] interim PM headed off to the chiefs nakamal where he had a kava session with the head of the chiefs council.
For anyone heading to Vanuatu, especially first timers, be warned a visit to a nakamal, or kava parlour, will test your senses. The Vanuatu brew is so strong it will blow you away. Have too much too quickly one becomes a zombie, practically brain dead for a few hours. It is said to be stronger than our yaqona because they use the young roots and do not dry it before turning it into a gluey brew.
Commodore Bainimarama said he could not help but talk about Vanuatu kava with his counterpart, Ham Lini. The naval officer admitted even with his sea legs, the potency of the local kava hit him like a heavyweight boxer, saying when he stood up to leave, his mind told him to go one way while his body went in the other direction."
I thought that was too interesting not to share. I also have experienced the kava of Fiji and will describe my experiences in my next entry, as well as my experience with our very own homegrown kava of Kailua-Kona, Hawaii. Until then, I must go tend to business now. A daughter's work is never done when in the service of the family farm.
Aloha no,
Maikara