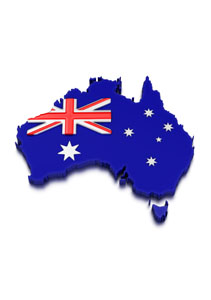 Recent Excerpts from Kava Legal News…
Australian Police Seize Kava
from TVNZ, February 05, 2009
About 60 kilograms of kava, an intoxicating drink from the Pacific Islands, has been seized by police on a flight to a remote Arnhem Land community.
The flight was intercepted at Millingimbi, east of Darwin.
Inside the plane, police allegedly discovering about 60 kilograms of Kava – worth about $50,000 – hidden in a number of small suitcases.
They arrested a 36-year-old man and charged him with possessing a commercial quantity of kava. He was bailed to appear in the Darwin Magistrates Court on March 4, 2009.
Kava was introduced into Arnhem Land in the 1980s as an alternative to alcohol, but it has been officially banned from Aboriginal communities as part of the government's intervention to combat child sexual abuse.
Kava Deals Earn Jail For Man
from Northern Territory News, February 17th, 2009
A MAN who was caught with 25 clip-seal bags of kava in a remote Territory community has been sentenced to serve four months in prison.
Uili Bloomfield, 44, brought 11.1kg of kava from New South Wales to Nhulunbuy last week to sell in communities.
The court heard he flew into Nhulunbuy last week. He and a co-offender travelled to Gapawiyak community, telling people they were selling powdered kava for $200 a bag.
Police arrested them later that night.
Bloomfield was sentenced to four months in prison for supplying the kava, which was to be suspended after seven days.
He was fined $2000 for possessing a traffickable amount of kava.
Kava…Found in Luggage in NT
The Australian, February 19, 2009
POLICE have found [kava] worth more than $200,000 in luggage bound for a remote Northern Territory community.
A 45-year-old man had his baggage searched at Darwin Airport about 9am (CST) on Wednesday, police said.
He was travelling to the Arnhem Land community of Millingimbi, east of Darwin.
Officers, helped by a drug detector dog, discovered 498.75 grams of cannabis in 597 clip seal bags and 84.42 kilograms of kava, introduced into Arnhem Land in the 1980s as an alternative to alcohol.
The man was charged with possession and supply of a commercial quantity of kava and possession and supply trafficable quantity of cannabis.
He was bailed to appear in the Maningrida Court April 7.
Police said the drug haul, if sold in a remote community, had a potential street value of up to $213,000.