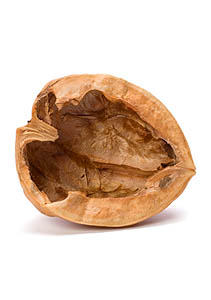 A report stating that Kava caused liver damage was released in 2001 but ended up backfiring on the "powers that be" who sought to ban its use. As a result, there was a rash of studies (both informal and clinical) aimed to see if Kava was as bad as the report stated, despite the fact that with over 3,000 years of use throughout Oceania, there wasn't a single death linked directly to Kava root use.  These clinical studies have shown that the Kava herb (when using only the roots and NOT the leaf or stem) is a (I'm only quoting a source here) "safe non-addictive anti-anxiety medicine, and can be as effective as prescription anxiety agents containing benzodiazepines such as valium." (Of course Kava is an herbal supplement and not a medicine, and we truly do not intend to equate it with any medicine whatsoever.)
The big difference is that benzodiazepines have been known to cause lethargy and may often make the mind fuzzy and unclear, whereas Kava has actually been said to improve concentration, memory, and reaction time, especially for those who suffer from anxiety. (This is something we have known here at Kona Kava Farm for generations, but it's nice to see studies and testimonials show it!) Kava proves, time and time again, that a relaxed state can be reached safely and effectively using natural methods.
Why does Kava produce these effects? It's because there are a wide range of alkaloids and lactones in the Kava root. Of the fifteen lactones isolated from Kava, there are six major lactones (kavalactones) known to be active. All of the kavalactones are active, but it's the fat-soluble ones derived from Kava resin that have the greatest relaxing effect. Kava also has a direct effect on muscle tension similar to tranquilizers.
Kava has been known to produce mild changes in feeling characterized by elevated mood, fluent and lively speech and increased sense of hearing. (This is perhaps why it is known as the "anti-shyness herb" in many parts of Oceania.) Pharmacological studies show that Kava's active ingredients produce physical and mental relaxation and a feeling of well being.
It is important to note, though, that (much) higher doses can lead to muscle weakness, visual impairment, dizziness and drying of the skin. Long-term excessive use of the herb may contribute to hypertension and reduced protein levels in the body. Alcohol consumption may increase the toxicity of the pharmacological constituents, so mixing the two is not only unnecessary, it might be dangerous as well. So, as with absolutely anything responsible adults choose to put into their bodies, use Kava responsibly.
Aloha no,
Makaira
NOTE: The information herein provided above on Kava Kava and alternative health principles is for general information only. Please do not use this information to diagnose, treat or cure any illness or health condition. Any health or safety-related issues arising due to individual application of our products should be further researched, and the advice of a medical professional requested for allergic reactions to individual ingredients. Kona Kava Farm and its owners or employees cannot be held responsible for, and will not be liable for the inaccuracy or application of any information whatsoever herein provided. None of our statements have been evaluated by the FDA.