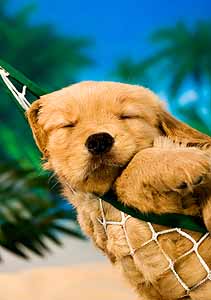 Aloha everyone! Makaira here. The rainy season is beginning in Hawaii, which means that I've been spending less time outside working with my beautiful 'awa plants, and more time researching, reading, and looking for mentions of kava in the news. Just the other day, I happened to stumble across a completely bizarre article regarding kava and pets. I've honestly never even considered this to be an issue, so I thought I would share it with all of you in case anyone was wondering whether kava was good to give to pets.
This article in the Telegraph UK is entitled If your pet is scared of fireworks night, use real medicine, not homeopathy, and was written by a vet from Ireland. The article mentions the fact that some people choose to use traditional or homeopathic remedies to help their pets feel calm during noisy fireworks shows, in light of the upcoming Guy Fawkes celebration in the U.K. The author states that there is no evidence to show that these natural treatments work, and that therefore pet owners should use 'real' medicine, i.e., heavy narcotics, which always come along with numerous dangerous side-effects, to help pets cope.
The title of the article is loaded enough, and the article itself is absolutely seething with the author's bias against any non-pharmaceutical medicine. Keep in mind, we're talking about animals, who have no way of letting us know what side effects they may be experiencing from pharmaceuticals, and who cannot decide whether taking a pharmaceutical will be worth the potential risk to their health. I don't know enough about homeopathy to argue for or against it, and I'm not interested in getting into that particular debate, but what I do know is that homeopathic medicines do not cause dangerous side-effects like pharmaceuticals do. I'm not sure why society assumes that 'real' medicine must be overly strong and potentially dangerous (and, indeed, the article does not discuss any of the potential side effects of 'real' veterinary medicines, although I'm sure there are many). Nor do I understand why anyone would want to expose a beloved pet to these side-effects rather than trying a method that is clearly much safer, if perhaps not as dramatically effective.
You may be wondering what on earth kava has to do with any of this. Well, this is the part of the article that really surprised me.  Apparently, there is a new product for pets known as Calmex, which contains kava. Kava is banned in the U.K. due to dubious 'liver damage' claims, but apparently it can still be given to pets there. Now, on the one hand, all of my readers will know that I feel that the kava ban in the U.K. is completely ridiculous and based on little other than fear-mongering. I feel confident that kava is safe for myself, my family, and the majority of humans because of its long history of use by indigenous peoples as a medicine and entheogen. However, there is no such history of usage for pets, and as I mentioned above, pets cannot communicate with us and let us know how a medicine is making them feel. I wonder, too, how the company that makes Calmex determined what dosage of kava would be safe for a pet – after all, animals come in many different weights and sizes. Kava CAN be dangerous when used to excess over long periods of time, and my concern would be that pet owners might not consider this when treating animals.
I've always felt that the idea of giving animals pharmaceutical medicines like Prozac for depression, or this idea of giving animals kava for anxiety, is more a matter of projection of our own emotions than a consideration of what the animal needs. Emotional issues in pets (and in ourselves, much of the time) are best addressed through changes in diet and amount of exercise, and positive, caring interactions. Rather than giving your dog kava, which could have unexpected results, or a doggy version of a Xanax, which could cause seizures and death, among other things, why not try making your dog a safe nook to sleep or hide in with pillows and blankets so that they will feel secure during the fireworks. If you can, spend some time with your pet during the display, providing a calming and reassuring energy to let them know that everything is okay. And, once the display is over, give them some nice treats and let them know that you appreciate their bravery and that all is well.
As humans, we are capable of choosing what medicines to take and deciding whether they are 'real medicines' that suit our individual body chemistry and condition. Animals cannot do this, so, in the case of emotional difficulties, why not try calming them in a way that has no known side effects – with love, attention and care. I think you'll be pleasantly surprised at the results.
If you have any experience with ways to help calm and assist your pets during frightening or difficult experiences, whether it be with homeopathy, herbal remedies, or pharmaceutical medicines, please leave a comment and let me know. I've only just begun to consider the implications of this issue, and I would love some input from other pet owners!
Aloha no,
Makaira