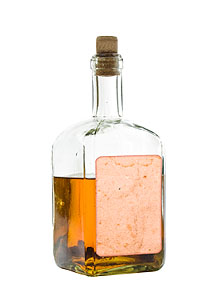 Crime, gambling and a black market trade in alcohol and marijuana are on the rise following the federal government's ban on kava kava, remote Northern Territory councils say.
First introduced to Aboriginal communities in the 1980s as an alternative to alcohol, kava kava was officially outlawed as part of the government's intervention. But now, with existing kava kava supplies drying up, Yirrkala Community Council coordinator Adrian Rota said crime had increased in the dry Arnhem Land community.
"People who have drunk kava in the past are drinking alcohol, and it's having a very different effect on them. There are also people sniffing petrol now as well. It has just gone silly and the weekends are the worst."
Mr Rota said the community, which ran out of the drink in September of 2007, had seen increased call-outs to police, who were unable to cope with the additional load.
"We've had a good deal more problems with alcohol-related incidents and it should have been coordinated better, so more police on the ground to deal with the increases.  Alcohol has been far more of a problem than kava kava ever was."
Susannah Kuzio, CEO of the alcohol-free Community Council in Arnhem Land, said kava users – who commonly experience mild euphoria and a sense of well-being – were now finding alternatives for their money and time, and it is causing wisespread problems in a typically safe and peaceful community.
"Strangely enough, the thing we have really noticed more of is gambling," she said.
Ms. Kuzio said she "would choose kava any day" over alcohol.
"I have never seen spirits (bottles of whisky) in this community in the last 12 months that I've been here," she said, "but now I have seen people drinking that I have never seen drink. Kava would be their first choice but now they are finding strong alcohol."
Ms. Kuzio was unable to say if she thought the grog had resulted in an increase of crime, but she did say there were noticeably more people fighting and not turning up for work.
Made from the crushed root of a pepper plant mixed with water, kava can cause weight loss, malnutrition, liver damage, hypertension and skin disorders when consumed in large quantities.
Despite all of this antedotal evidence piling up, Federal Indigenous Affairs Minister Mal Brough repeated calls that the tranquillizing Pacific Islands substance was harmful and must go.
"Women and men (have been) comatose for long periods, not getting out of bed of a morning, not feeding their children, not sending them to school, not having a care about anything, because this substance has basically just messed with them so badly," he said.