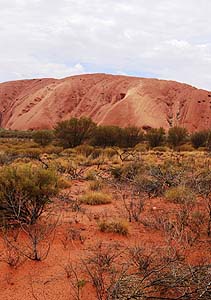 Aloha everyone!
Welcome to a brand new year! I hope everyone else is having as wonderful a new year as I am so far! I can definitely tell that this year is going to bring a great many wonderful things and many new revelations and beginnings!
Speaking of new beginnings, one of my friends who lives in Australia keyed me in to this little bit of information that originally popped up on Radio Australia. Apparently, many Pacific Islanders who are living in Australia are campaigning to have the kava ban in the country lifted. The ban was imposed in 2009, and was said to have been imposed due to the 24 cases of kava-related liver toxicity that occurred in the EU in the early part of the decade. The islanders are working with the Australian Green party and the Australian Capital Territory to get the ban lifted.
Now, as we all know, the EU cases were almost certainly caused by kava that was prepared improperly using leaf and stem material that can be toxic. Most countries that banned kava after that scare have since backed down and repealed their bans after realizing that kava is actually less toxic to the liver than both alcohol and grapefruit juice, and determining that it was sufficient for the substance to be regulated in a similar way to acetaminophen products.
The situation in Australia is a bit more complicated, though. First of all, Australia has some of the most draconian substance laws on the planet. They have banned a number of traditional plant medicines, including Yohimbe and unprocessed tobacco (heavily toxic cigarettes are fine, of course). Furthermore, it is not uncommon to hear of people getting arrested for transporting large amounts of kava within the country, as it is still very popular there despite its illegal status. It seems rather silly to me to hear of people getting sent to jail for selling this medicine, and it's good to see that Australian citizens are standing up for their rights to use their traditional medicines in peace and without threat of legal trouble.
A big part of the argument that is used by those who want kava to keep being illegal is that kava is often abused in Aboriginal communities. It was first introduced by Aboriginal leaders who believed that it might be a good alternative to alcohol, which caused a great deal of destruction in Aboriginal communities. However, it is said that kava was often abused by aboriginal peoples. This was a big part of the reason that kava was regulated. Some regions of Australia have allowed for individuals to apply for a special license to sell kava in their area, but it is still illegal in many parts of the country.
Now, it is possible to overuse and abuse kava, and the effects of this can be serious, but I question the decision to regulate kava when alcohol is not being regulated in the same areas. Alcohol is much more damaging than kava, and also creates physical dependency. Kava, however, creates a peaceful atmosphere and discourages violent, anti-social behavior. Although it is hard to say that one form of abuse is preferable to another, I believe that the individual and societal impact of kava abuse is much less than the abuse of alcohol. And indeed, as I mentioned in an earlier blog post, when kava was banned, alcohol consumption in these territories started to rise again, leading to more violent incidences and health problems in these communities.
Therefore, although kava abuse is a problem, it is not sufficient to simply ban the substance. This creates a black market in which people are exposed to legal difficulties and in which the abuse does not necessarily stop. Rather, if Australia wants to control damage caused by kava abuse, they should make efforts to educate people on its proper and traditional use. It is possible to misuse many substances that are legal. This does not mean that they should be illegal – it just means that people need to be made aware of the dangers of abusing the substance. Banning any substance because uneducated individuals are able to abuse it is completely unnecessary, and a waste of law enforcement and personal resources.
Update (9/24/12) – one of our readers, Christina, posted a very informative comment on the legal status of kava in Australia, which you can read below. I will summarize it here as well for clarity's sake. Kava is apparently legal to possess and sell in Australia, but it is illegal to import it without a license. It is completely illegal in one state, but for the most part it can be sold as long as one has a license for it. This allows the government to track the movement of the substance. It is also possible to bring a three month's supply into the country for personal use. These restrictions are much less stringent than I originally thought. Nevertheless, I do wonder how easy it is to obtain a license. If the ban is so easy to get around, it doesn't make much sense for large groups of Pacific Islanders to campaign for it to be lifted.
If anyone has any further information or alternate views on the topic, please do leave a comment and join the discussion!
Speaking of new beginnings, I also wanted to take a brief moment to mention that we're hosting a new site, Buy Kava Direct, which we are using as a tool to inform our treasured customers more thoroughly about key points of buying kava online and the virtues of buying kava direct, as well as to make it even easier for you to find us on the web! The online kava market is expanding rapidly, and although there are many new high-quality kavas being marketed, there are also just as many kava vendors selling inferior kava. We hope that the information on this new site will help you to determine which kava vendors are the most legitimate and high quality, so that you can make an informed decision when purchasing kava!
Aloha no,
Makaira