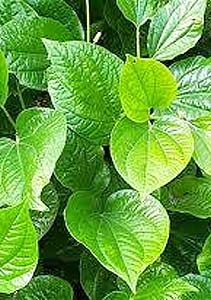 Aloha everyone,
About ten years ago, it seemed that everyone was terrified of kava. Several reports had come out of individuals who were taking kava experiencing liver failure. The medicine was banned in a number of countries, including the E.U. and Canada, and it was considered by many to be fact that kava was dangerous and damaging to the liver. Of course, it was later discovered that the individuals who had been experiencing the liver troubles were taking kava that had been made from stems and leaves of the plant, rather than just from the rhizome, and that this was the cause of the reported cases of liver failure. By 2005, many countries all over the world had lifted their bans on kava, and people didn't seem nearly as worried any more. A number of studies demonstrating the relative safety of kava came out, it was found to be effective in relieving anxiety and depression, and it seemed as if the terror that had been gripping people in regards to this little plant had been mostly allayed.
At least, that was the case until recently. About a month ago, it was reported that a bicyclist collapsed in New York and was admitted to the hospital with severe muscle weakness and kidney failure. Somehow, the doctors traced his condition to the consumption of kava kava, stating that it reduced blood flow to his muscles and kidneys, causing them to fail. The man said he had consumed two cups of kava and had ridden his bike for several miles before collapsing. We don't get any information about other health issues the man may have had, other medications or herbs he was taking, whether he consumed alcohol regularly or, well, anything, really. We were just told that kava causes kidney failure and muscle weakness.
As has been mentioned by some of our commenters, it is possible to lose PINTS of water while bicycling. This man was riding for miles during the daytime, just after drinking an undisclosed amount of kava. Kava is a diuretic, meaning it can cause dehydration. It is just as likely that consuming a strong cup of coffee and then riding a bicycle for a significant period of time would lead to these symptoms.
Furthermore, it seems surprising to me that someone would choose to take kava before exercising.  For myself and my family and friends who drink kava on a daily basis, it is something to be taken at the end of the day, when work is done and it is time to relax. I would never consider drinking kava and then exercising, and I don't know anyone who would.  Perhaps the dehydrating effects of kava should be studied and clarified more fully, but I feel fairly confident in saying that if this individual had taken kava and then had a good night's rest and proper hydration in the morning, things would not have turned out so poorly.
This one incident seems to have brought fear of kava back in to the spotlight in a pretty big way. Within the last week, I've discovered quite a few articles which discuss the terrible dangers inherent in kava and herbal medicines. The first one, which was posted to ABC's website discusses the risks inherent in taking herbal remedies. Toxicologist Amitava Dasgupta is quoted as stating that "Using kava kava for a few months can cause significant liver damage, including total liver failure". The toxicologist also lets us know that ephedra and yohimbe can damage the heart and cause high blood pressure, and that bitter orange contains compounds that are similar to amphetamine and can cause heart damage. He states that the FDA should regulate these herbs the way they do drugs such as oxycodone, and although the article admits that the FDA issues warnings on drugs they consider dangerous, it laments the fact that people can go and get these deadly drugs without a prescription.
It's really hard for me to read something like this without feeling a little angry. Yes, kava can damage the liver in inappropriately high doses, and perhaps individuals who already have serious liver problems will not benefit from taking kava.  However, coffee, aspirin and ibuprofen can also damage the liver, and overdoses of over-the-counter pain medication can easily cause death through liver failure. Furthermore, even if every single case of liver damage that has ever been attributed to kava really was caused by the plant alone, it still works out that in 1 million doses of kava, 0.3 of individuals may experience troubles. This is a rate of serious side effects comparable to many FDA-approved drugs. In the case of painkillers such as Tylenol, the rate of liver failure per dose is much, much higher. According to the CDC, in 2002, Tylenol use resulted in 28,720 visits to the emergency room. "Herbal Products" as a group caused 415 visits.
It is absolutely true that not all medicines are appropriate for all people with all conditions. Ephedra and yohimbe DO cause higher blood pressure! For some people, this is not a significant problem. Birth control pills also cause high blood pressure, but millions of women take them every day with no problem. Should people with extremely high blood pressure be taking ephedra every day? Probably not. However, they probably shouldn't drink several cups of coffee every day or eat at fast food restaraunts, either. If they do choose to do those things, and they become more ill as a result, that is a matter of personal responsibility, and no one would argue otherwise. Why, then, does this article suggest that the FDA needs to regulate natural herbal products? Isn't that a matter of personal responsibility as well?
Another article from Access RX suggests that holistic medicine CAN KILL YOU and is extremely dangerous. Again, kava and ephedra are listed as tricky, deadly plants. The author bemoans the fact that "herbal dealers" do not have the chemistry background to provide an appropriate level of active ingredients in a medicine, and therefore that it is impossible to take appropriate doses of herbal medicine. The author goes on to state that holistic medicine is based on the placebo effect (AKA it doesn't really work), and is a waste of money. He finishes up by letting us know that "if you happen to indulge in some of the more potent 'cures' on the holistic market, it may be the last decision you ever make'.
Really?
First of all, studies have shown the effectiveness of kava in relieving anxiety and depression. In other words, when kava was given to half of the participants in a study, and a PLACEBO was given to the other half, the individuals who consumed kava reported greater relief of anxiety than those who did not. The other substance which the author lists as deadly, ephedra, also has a very dramatic effect on the mood and metabolism that I don't think anyone would argue is a mere placebo effect. Furthermore, people all over this planet have gone for thousands of years without experienced chemists to extract and measure out their medicine for them. It is common knowledge that most medicines, including FDA approved ones, can be helpful at an appropriate dosage and dangerous at a higher dosage. It is also common knowledge that not every medicine is good for every condition, and that medicines can have side effects. Of course, these facts are true of kava just as they are for asprin and valium.
So why is it, then, that we are so afraid of plants, and so unafraid of pills? Why is it that we need a government body to tell us how to heal ourselves safely? As an independent adult, I am aware that the things I put in to my body will have an effect. Therefore, before I put something new into my body, I do some research. I figure out whether the medicine I want to take is appropriate for me, given my medical history and the other medicines I am taking, I make sure I know what the appropriate dosage and method of consumption is, and I make very, very sure that I trust the source from which I am getting that medicine. With the massive amount of information available on the internet, there is really no excuse for NOT doing this, regardless of whether it was your doctor or your best friend who recommended that you take something new. It's my body and I need to be responsible for caring for it and for making sure that I don't consume substances which might damage it.
Kava is not deadly in the least. Of course, is important to get a high quality kava made from the root-stock. If you have a history of liver troubles or are taking medications that can damage the liver, then perhaps kava is not a good medicine for you. However, if we work with herbal remedies with appropriate respect for the plants and for ourselves, there is very little danger. Is it so difficult to be aware of our own bodies that we need the government to regulate the natural, traditional ways in which we as a global culture heal ourselves? The truly deadly thing here is lack of awareness, lack of knowledge, and lack of respect for the self and for the medicines in question. Kava is no more dangerous now than it was before one man experienced kidney failure after drinking some last month. German researchers estimate that kava produces 0.008 cases of adverse effects per 1 million doses, and that is an incredibly low number, no matter how you look at it. No medicine is safe for every person, so be careful and responsible and only take medicines that you know are right for you. And don't feel the need to be afraid. There is no more reason now than there ever was.
Aloha no,
Makaira