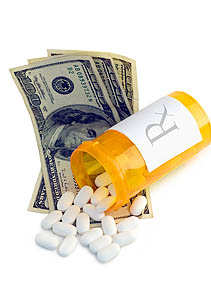 CUSTOMER QUESTION: "The standard of highest quality is WS 1490. Is the quality of your product mentioned anywhere on the packaging?  If not, why not?"
MAKAIRA'S ANSWER: The power of pharmaceutical companies and the power of the press continues to amaze us here at Kona Kava Farm. WS 1490 is a pharmaceutical extract of Kava Kava, and in no way is a pure, powerful plant form of this natural root.  It's a patented form of a specific Kava extract that is owned by a pharmaceutical company.
We do not offer pharmaceutical-owned patented versions of kava extracts, but only offer the purest forms of Kava in their pure states as well as extracts of the plant that utilize natural, modern extraction technology.  Every one of our extracts doesn't compromise the efficacies of the natural botanical alkaloids established by 3000 years of cultural experience.
WS 1490 is a patented extract that shot to fame momentarily in the pharmaceutical industry based on a 5-week randomized, placebo-controlled, double-blind investigation that confirmed the efficacy and good tolerance of a kava-originated special extract. If anyone wishes to learn more about this extract and how Kava and its alkaloids are perceived by the pharmaceutical industry and the FDA here in the US, I urge you to look here:
http://www.umm.edu/altmed/articles/kava-kava-000259.htm
We continue to offer organically grown Kava on our small family farm that has a uniquely potent strain of Kava with the most desirable 4-2-6 Kavalactone lineup. We so firmly believe in the quality of our product that we offer the 100% Satisfaction Guarantee as always. Unhappy with your Kava for any reason? Simply return it to us for a full refund or replacement, no questions asked.
With well over 100,000 orders shipped since we started offering Kava Kava on the internet in 2003, we've had less than 100 returns total! That's a 0.1% return rate; something we're very proud of!
Aloha no,
Makaira