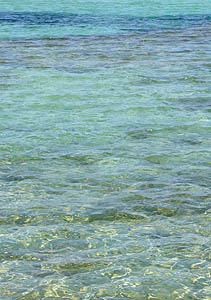 Aloha everyone!
I hope you are all enjoying a peaceful transition into winter! Things at the farm have been pretty hectic, but we are all working hard and are still able to relax in the evenings thanks to our wonderful 'awa (thank goodness!)
One of our customers, Steve (another Hawaiian!) sent me a note asking about the levels of oxalates in 'awa. He has a tendency to develop kidney stones, and has to avoid foods that are high in oxalates. He was wondering if kava contained this substance, and if perhaps it had something to do with kava liver damage cases in which above-ground portions of the plant were consumed.
So, what are oxalates? Well, according to The Herbalist's Path, oxalates are naturally occurring acids found in certain foods, especially sorrels, rhubarb, spinach, black tea, and cocoa, among others. Higher concentrations are often found alongside higher amounts of calcium. Oxalates are something that the body can digest. Most are excreted without effecting the body seriously. In fact, when you take vitamin C capsules, your body converts the excess into oxalates, which are filtered through the kidneys and come out in urine. However, as Steve mentions, oxalic acid crystals CAN create kidney stones. Therefore, individuals who have a tendency to develop kidney stones are often advised to avoid high-oxalate foods.
Now, I'm not sure if kava leaves have oxalates in them. I was not able to find any resources to confirm or deny this. I suppose it is possible that the leaves do contain these crystals, and that this is part of what makes them toxic. Fortunately, kava leaves are never eaten traditionally, and you can rest assured that our kava is made ONLY from the safe below-ground portions of the plant!
And here's the good news! According to the World Health Organization Monograph on Selected Medicinal Plants, calcium oxalate crystals are absent in powdered kava root material! Not only that, there are HUNDREDS of internet articles suggesting that kava is actually beneficial in relieving kidney stones. According to Dr. Sharol Tilgner, author of "Herbal Medicine from the Heart of the Earth", kava has an antispasmodic action and an anti-inflammatory action, which means it can actually relieve the pain of kidney stones and help them to pass through the ureter.
Now, I'm not a doctor, and if you are actually experiencing kidney stones, the first thing you must do is go see one. Nevertheless, I found all of these internet sites interesting, because kava is used traditionally in Hawaii and the South Pacific to relieve–drum roll–urinary tract troubles! Yep! That's right. It looks like modern medicine (at least on the internet) is finally catching up with traditional wisdom!
So you can drink your kava without concern over oxalates. And if you are struggling with kidney stones, why not ask your medical professional if kava might be of benefit? Perhaps she will already have heard of it, or perhaps she'll be willing to do some research with you to find out more!
Aloha no,
Makaira