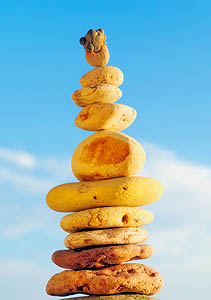 Jason asked: Hi. I suffer from anxiety constantly, and take Ativan on a daily basis. I want to get away from all of the side effects. What are some of the similarities and differences in the way that kava helps with anxiety?
Makaira says: Jason, unfortunately we are not doctors, and cannot legally offer you such information. We are not qualified to comment on pharmaceuticals; only pharmaceutical companies and doctors can do so. We can tell you that Kava has been prescribed in Europe for many years to treat anxiety, and that it has also been used by our culture as long as recorded history goes back.
We have not heard of side effects from the use of Kava Kava by people who suffer with anxiety and have used Kava as a dietary supplement while they were suffering from anxiety, but again, due to the rules in place by the Federal Government, we can't even advertise that Kava can be used to treat anxiety. Myself and friends have used it at one time or another when we were feeling some anxiety, and I wouldn't dream of taking anything else, especially a pharmaceutical, but that is me.
The best I can offer you is to tell you to try it, and see if it's something that is helpful to you. I can give you countless testimonials from those who have used it instead of Prozac, and swear that they would never go back to Prozac, but I also could send you some testimonials (far, far fewer of that kind) from folks who didn't feel that Kava did anything at all to help them with their anxiety.
Kava has been scientifically-proven to have definite effects on the human body, but again, we cannot verify the validity of any of that information.
Aloha no,
Makaira