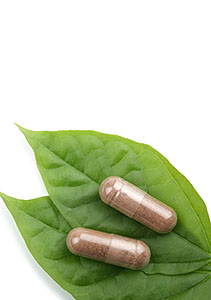 We sometimes receive questions about the chemical compound that seems to be "all the rage" right now called "glutathione," especially in relation to protecting the liver from damage. Ever since the pharmaceutical companies succeeded in falsely linking kava root with liver damage, we field many questions regarding liver damage and kava.  So, below is the response I offer to those asking about glutathione, and thought it worthy of posting on the blog as well, in hopes of answering questions while dispelling myths at the same time:
We do not add ANY chemical compounds to our 100% pure herbal supplements because we wish to keep it that way, separating our exclusive products from the more mass-produced 'pharmaceutical vitamin supplements.' Kava in its pure form has been used in moderation for over 1000 years in Polynesia without ANY liver damage being reported by the folks who consumed it, often every day for many, many years.
Glutathione is actually a peptide that is naturally produced in the body so we do not see the need to add a man-made synthetic version to our supplements. It takes 3 amino acids for the body to manufacture glutathione, but our bodies turn foods into the substances needed to manufacture the 3 amino acids that produce glutathione. This is the natural method for the body to create glutathione. In fact, combining asparagus and watermelon (not necessarily at the same time) will make glutathione, as will many other food combinations.  So, live a healthy life by eating a healthy, balanced diet, and you will have all the glutathione you will ever need.
Also, liver damage with kava has been recorded only when taken in excess with alcohol or when the poisonous parts of the plant are used, such as the leaves. We never get anywhere near the poisonous parts of the plant in any of our products, but there is evidence of some commercial manufacturers of Kava products that DO use the dangerous parts of the plant. And that's partly where Kona Kava Farm comes in: We are a small, family-run farm who produces Kava products for a growing number of stores and Kava Bars. We have over 100,000 customers and counting, and have been producing kava for ourselves and others for many generations, without a single report of illness of any kind. However if you are still worried about your liver, glutathione is very easily available as an over the counter tablet / capsule/ liquid supplement that can quickly be gulped down after taking any of our kava products.
Aloha no,
Makaira