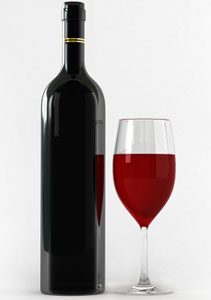 For some reason, as kava drinking gets more popular in the United States, we find that we get asked the question about whether kava and alcohol mix more and more often!  I'm not sure why, but we've now been asked enough that I decided to devote a post to discuss whether it might be dangerous as well as what the effects of mixing the two might be.
First, I want to stress that we would never advocate mixing two drinks that have very noticeable effects on the body and mind. It's not unlike asking if it's a good idea to mix prescription medication with alcohol. I can't think of an instance where mixing those two things is good idea, and most often, the result will be intensified effects of the alcohol, the prescription medication, or both. The same is true for mixing Kava with alcohol and/or prescription medication and should be taken seriously.
Something that seems to be growing in popularity in places that serve both alcohol and kava, is that patrons will take a shot of kava, followed with an alcoholic drink. Or, they have a shot of alcohol, followed by a kava drink. While, in moderation, there is no permanent damage that any clinical study has yet to link (other than the fact that long-term alcohol abuse can cause serious liver problems), it can cause unexpected effects that might be stronger or more intense than you thought. If one insists on combining alcohol and kava, we would stress to take it slowly. Many think that kava isn't as powerful a drink as it can be, especially when one doesn't make their kava drink oneself and doesn't know the active content in the pre-made kava drink.
Kava is a wonderful, sacred plant that has unique effects all its own! It has often been referred to as the "anti-shyness" herb because it helps one to lose inhibitions for a short while, in addition to many other pleasant, relaxing effects. We can understand that lure of mixing two things that are known to sometimes share some common effects such as giddiness and increased sociability. But, for me, the effects are quite wonderful all on their own, there's no chance of a "hangover" or "blacking out" or any of the other unpleasantness I so often hear about in relation to alcohol consumption.
I do think it's important to mention that a single alcoholic drink is sometimes consumed at the beginning or the end of a kava ceremony, but it's never more than a single drink. That is a personal preference, and isn't more popular than simply consuming kava all on its own for its pleasurable effects.  Since there has been no history of liver damage in my family of kava growers, I cannot offer this as solid evidence that combining kava and alcohol is safe, but at least, if one makes that choice, know that we have not experienced anything other than intensified effects from the combination of the two.
Aloha no,
Makaira