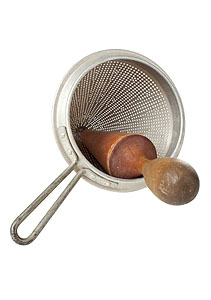 Catherine asked: Probably because I am always looking for a quick fix I decided not to blend and strain as recommended, instead I spooned 2 heaping tablespoons into a glass of water, mixed and drank quickly. Is this OK? Thank you for your time and your wonderful website.
Makaira says: We always eat the root with our kava drinks; it is full of nutrients, and provides pure, essential fiber for the continued good health of the body. I don't quite know what you're referring to when you say a "quick fix", but 2 heaping teaspoons of Kava into a glass of water sounds delicious to me. The only problem is that kavalactone extracts into fats, so you probably missed out on much of the experience by only mixing it with only water.
We have a large number of recipes available on our website, but, if nothing else, your best bet if you're in a hurry is to mix your kava with fruit juice, or even better; fruit juice with some lecithin, or best yet, with some coconut milk blended into juice. Anything with "fat" content (even vegetarian fat) will help extract the kavalactones (one of the many active components of kava kava) into the drink, so that your system can process them. Hope this helps!
Aloha no,
Makaira