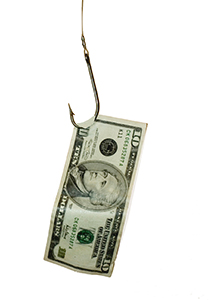 We sometimes get customers who don't find that Kava Kava is for them, they find the taste too unpleasant for their palettes, or they simply don't feel any effects from it. What's rare is the customer who believes that Kava is a scam. This type of dissatisfaction is truly rare, but I thought that my response to David may offer some insight for any customers who feel the same as David does.  Kava has always been an integral part of my family and my culture for generations, but I can understand that Kava is not for everyone.
David,
In the spirit of possibly offering something useful to you, I offer this: We know that no two human bodies are the same. Different bodies and systems react differently to everything from environmental conditions, to medication, and even to food. Some people respond well to particular medications, while others have no response whatsoever, and still others have dangerous reactions to them.  Most people get an energy boost from caffeine, but for some, it can make them extremely sick, and some…it can have the opposite effect and put them to sleep.
And it's no different with herbal supplements such as kava kava. I invite you to do some research on the internet, and you will soon find that Kava has been used safely (and effectively) for thousands of years, it's been the focus of clinical study, it's been prescribed as an alternative to Prozac in Europe for anxiety, and it's deeply ingrained in our culture and the cultures of Oceania.  It's an herbal supplement that is protected by the FDA, and is now gaining immense popularity in the United States, where it has remained under the radar for many years. Kava can be a powerful and effective herbal supplement not only for healing, relaxation, and anxiety, but it's also known as the "anti-shyness" herb because of its pleasurable and inhibition-lowering effects as well.
Knowing that, it's quite unlikely that there could be a worldwide "scam" that perpetuates false claims about this herbal supplement. To me, it seems more likely that kava simply isn't for you and that your body simply doesn't react or recognize the effects of kava, at least at this time.  For some, it can take a little time to build up, or it can take us learning to recognize the effects since they are so unlike any other we've probably experienced.
We've been in the farming business for many generations, we've been selling Kava commercially for many, many years now, and although we have a vast database of returning customers, a growing number of stores and Kava Bars who offer our product, just like anything else on this wonderfully bountiful planet, not everyone will feel the effects of Kava or will enjoy its pleasurable effects.
But, this is an herb, and we all have our own dosage levels as well.  Our suggested doses are in line with what the FDA requires, and we would never advocate going above those doses, but sometimes they're simply not strong enough for some.  In our family, we have doubled, tripled, or quadrupled the doses and measurements that the FDA suggests, and have done so safely for as long as we can trace our family history.
Kava also needs time in extraction (don't ever rush extractions), and peaceful spaces to sit back and enjoy all kava has to offer the mind, body, and spirit. I typically drink my 'awa in a few quick gulps, enjoying another cupful an hour later.  That's what works best for me, but it took time to learn how kava best spoke to me.
Fret not, though; we of course offer our 100% Satisfaction Guarantee, and you are free to return any product you're unhappy with for a refund. Returns are rare for us, but we're happy to offer them whenever a customer is unhappy with their purchase. Let me know if you have any further questions, and I wish you the best in your search for the herbal supplement that does what you hope.
Aloha no,
Makaira