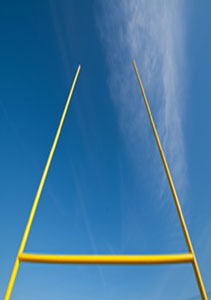 Aloha!
After I posted to my blog a couple weeks ago about "Passion and the Butterfly Effect" I made a connection to one of my favorite athletes who I've talked about before: Ruben Wiki of the New Zealand Warriors. Ruben, who wears a cloth arm band with the phrase "Carpe Diem!" emblazoned on it, is a great contemporary example of someone living life actively. "Carpe Diem!" Seize the day!
Now, Ruben Wiki is a man who knows how to grab life by the horns and wrestle it until it succumbs to his will; his passion– there it is again! That word! Passion! Ruben Wiki for me embodies the word passion. Thirty-five years old and retiring at the absolute top of his game, after so many struggles, so much passion; such a lust for life; being the best person he could be in every avenue he traveled.
He has stressed in interviews how he tries to learn from his mistakes. It is an important life lesson to learn from your mistakes, and learn to trust yourself and your instincts. There was an article in the New Zealand Herald about Ruben Wiki's  retirement entitled "Wiki seizing the day until NRL curtain finally falls" by Michael Brown that I wanted to share with you.
"Written in black ink on a cloth wrapped around Ruben Wiki's wrist are the words 'carpe diem'.
Seize the day.
They appear alongside other personal reminders: 'doubles', 'guile', 'enjoy' and 'line speed'– but there could hardly be a more appropriate saying than the Latin phrase for a player whose NRL career will be over when the Warriors' season ends.
That was supposed to be last weekend when the 35-year-old lined up against the Storm. It could have finished on Friday night against the Roosters. It could even have finished midway through the season when he was dropped to the Auckland Vulcans and speculation mounted he would retire then.
Now the Ruben Wiki road show heads to Sydney on Saturday in another do-or-die match, this time against the Sea Eagles.
'I should charge for tickets, eh?' he says with that infectious grin. 'I'm really enjoying the ride.
'I have had everything this year. There have been ups and downs (remember the ebbs and flows from previous entries), playing for the Vulcans, but I have taken it in my stride and tried to get better so I can do better for the team. Two more games.'
Wiki says that with total conviction. He believes the Warriors will beat Manly and he will make his second grand final, a fitting finale for an extraordinary career that spans 311 games.
His enthusiasm is infectious and his team-mates feed off the way he puts his body on the line. His run into Iosia Soliola left little doubt as to who came off second best.
'It's inspirational,' skipper Steve Price said of his front-row partner.
'I feel like I'm 30 again,' Wiki said. 'I'm pretty good. I'm looking after myself and doing my island ritual [of drinking kava].
'I'm enjoying the company of the boys. We're really tight, because some of us won't be together next year.'
Where Wiki will be next year is not yet clear. He's talked about the UK Super League and been linked with Brian McClennan's Leeds. But he could also call time on his career altogether.
That's why he's seizing the day."
There is another rugby sensation, Sika Manu of the Melbourne Storm, who is now touting the healing virtues of kava. An article from the Courier-Mail reads, "Forget about physio– the secret weapon in Storm forward Sika Manu's plan to overcome a hamstring strain ahead of Sunday's final is kava.
Manu, who says he escaped a gang life by shifting from New Zealand to Australia after signing with Melbourne Storm, is backing the natural and traditional potion's supposed healing powers to get back to 100% in time for the decider.
Manu felt his right hamstring tighten in the Storm's preliminary final win over Cronulla but is confident it will be right for the big one in Sydney, with kava to play a big role.
'It just relaxes you,' Manu said of the drink, made from the roots of the kava plant, which he takes from a half-cut coconut.
'I'm not too sure if it helps you recover or not. I just know it relaxes me.'
Manu says he takes kava at least three times a week.
Several of his teammates are also known to favour the drink that is traditional to Pacific Island communities. They brought back a batch of it from New Zealand after their round-20 loss to the Warriors.
Manu's housemate, Storm prop Jeff Lima, said his younger teammate loved the drink.
'Every day he drinks it. He got a tip off Ruben Wiki that it's good for your body and it hydrates you at the same time,' Lima said.
Wiki is the NRL face of kava promotion. The retired Warrior drinks it after every game and his love of it is not lost on his younger countrymen.
Storm physiotherapist Mary Toomey said the club did not have a problem with players drinking kava in moderation.
'I just have to trust them to be responsible with it,' Toomey said.
'It's a cultural tradition and they believe it's important. We respect that.
'It appears from my observations that it has a mildly sedative effect and helps them to relax. They certainly feel it helps them recover.
My gut feeling is it helps them relax and wind down.' "
This is what I've been saying all along! Kava helps you to relax and calm down, and I know that it helps me focus. It is so heartening to read stories like this and to know that world-class athletes are employing kava to assist them in their disciplined routines. If only the whole world could be so enlightened!
Aloha no,
Makaira