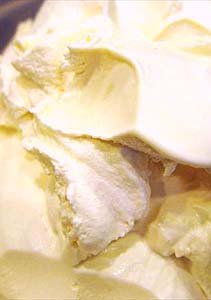 The March issue of the AHPA Report, published by the American Herbal Products Association, brought a welcome new perspective on the health benefits and dangers of kava, one which seems to be coming more and more prevalent in the modern consciousness. While just a few years ago kava was banned in many countries due to potential liver toxicity (claims of which were dubious at best), now we are seeing more and more studies that are proving the health benefits and safety of kava. And now, in this AHPA Report, Rolf Teschke, M.D., a long-time kava researcher, states that those cases of liver toxicity with kava that we saw causing so much concern and so much trouble in the past were "most probably a consequence of poor-quality raw kava material employed in the manufacture of a few kava extracts. Toxicity was associated with ingestion of traditional aqueous kava extracts, acetonic and ethanolic kava drugs, and kava dietary supplements in kava-herb mixtures. These adverse reactions emerged unexpectedly in face of the apparent safe traditional use of kava for thousands of years."
Teschke discusses the need for ensuring that only the best quality kava is put on to the market, but also speaks out against kava bans, stating that a few case studies should never have been the deciding blow against potentially useful remedies. It is incredibly refreshing to see medical doctors discussing the importance of evaluating herbal remedies fairly, and also seeing at least some realizing that the traditional use of most of these plants is completely safe.
Of course, this makes a great deal of sense to anyone has been paying attention. Here in Hawaii, we have been working with 'awa for many, many years with great respect, and it has never been a dangerous tradition. The plant has always offered us healing and kindness. Now, in their own way, it seems as if Western doctors are coming to see that there is no danger in this traditional medicine. After all, as Dr. Teschke says, kava has been used safely for thousands of years. I can only hope that his view point will spread throughout the Western consciousness so that the world can develop a more open and respectful view towards kava and plant medicines in general!
On a slightly unrelated side note (though still very much related to kava, of course), I have finally come up with another kava-based recipe to share with you all! I was inspired some months ago when I went to a dinner party that a friend of mine held which included kava-seared tuna and kava ice cream. I was so excited about these new uses for this deep and spicy traditional flavor that I have been playing around with kava cooking ever since.
My results have been varied, but I finally came up with a really amazing recipe for kava ice cream that I wanted to share with all of you!! The sweetness of the ice cream is actually very complementary to the earthiness of the kava, and the finished product is incredibly creamy and perfect for a warm, relaxing evening. The only problem with this recipe is that you will need an ice cream maker. The good news is that these are really quite inexpensive, so if you really love ice cream (I must admit to having a weakness for it), it's not a bad investment to consider!
If you don't want to purchase an ice cream maker, you can also try mixing a tablespoon or two of kava powder with a cup of milk and a scoop of vanilla ice cream to make a delicious kava milkshake. It's not exactly the same, but you'll get the general idea!
Anyway, here is the recipe! If you get a chance to try it out, let me know what you think of it!  So far, everyone I have shared this ice cream with has been very, very happy.
Kava Ice Cream
Ingredients
1 cup whole milk
2 cups half and half
3/4 cup sugar
2-4 tbsp kava root powder (depending on how strong you want your ice cream to be)
5 egg yolks
Directions
Combine milk, half and half and sugar in a small saucepan and warm until the sugar dissolves into the mixture.  Whisk egg yolks together in a separate bowl, then slowly pour the warmed milk mixture in, stirring constantly. Return to the saucepan and cook over medium heat, stirring constantly to make sure nothing sticks to the bottom of the pan, until the mixture thickens into a pudding-like consistency. Cool the mixture until it is just a little warmer than room temperature, and then mix in the kava root powder. Put the mixture in to your ice cream maker and freeze according to the specifications of that model.