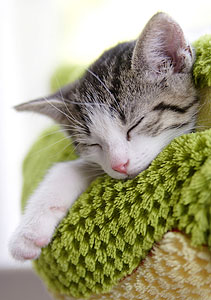 Aloha everyone!
Recently I've noticed an interesting new trend involving Kava that I found very interesting! This is the concept of the anti-energy drink. For years, companies have been marketing energy drinks, beverages that are meant to give you a boost of vitality throughout the day. Some are completely packed with sugar, caffeine and various mysterious chemicals, while others rely on the power of natural energizing plants and teas such as yerba mate and ginseng. Up until recently, however, there has not been an appropriate counterpart available on the market – a drink that you can take with you on the go that can actually relieve stress and tension and bring relaxation.
It makes a lot of sense that it took us so long to come up with an anti-energy drink, if you think about it. In Western culture, the obsession for many years has always been on DOING things – working ten-hour days, playing sports, studying, hobbies – the amount of activity that one is supposed to do in order to live a full life is absolutely overwhelming, and so of course people would need beverages that would give them a boost of energy throughout the day. So, the fact that now several so-called anti-energy drinks are available on the market gives me a sense of hope. People seem to be recognizing the importance of balance in their lives, of slowing down and relaxing at times, allowing the body and mind to rest as part of a fully enjoyable lifestyle. And I can't help but feel that the increasing popularity of Kava has something to do with this!
I have noticed a few different types of anti-energy drinks on the market in the last few months. One is actually a soda that contains kava extract, and another is a type of liquid pack that comes in two different varieties, one to help you relax and one to help you sleep. There is even a Kava Cola from Vanuatu that may become available internationally soon! I haven't had a chance to try these beverages, and I'm not sure I believe that they would be more effective than fresh kava tea made from kava root (although, of course, I might be a little bit biased…), but I feel like this is a very encouraging development! People are interested in consuming an all-natural beverage that will help them to relax, and through that interest they are going to be exposed to the amazing healing properties of kava! I certainly hope that these are good-quality products that express the properties of kava well, because I think it is through beverages like these that the mainstream public will become aware of kava!
I also feel like this is a very encouraging development because it shows that people are becoming more and more interested in using natural plant medicines to relax and to help with sleep, rather than taking dangerous and often addictive prescription medicines. Plants such as kava are not in the least addictive and will only damage your health if you consume incredible quantities every day. I have always found that kava helps me to relax, smile and enjoy my life that much more when I drink it after a hard day's work. It warms my heart to think that people all over the world are now able to obtain kava in whatever form appeals to them and that they, too, will be able to enjoy their days that much more because of it! And, of course, I hope that anti-energy drinks like this will inspire people to try out some traditional kava preparations!!
Aloha no,
Makaira