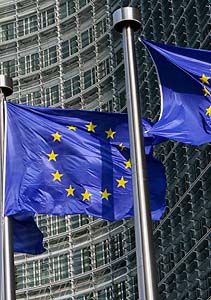 Representatives of the International Kava Executive Council (IKEC) of Fiji are developing a two-year plan to reinstate the kava trade with the European Union after the ban on kava throughout Europe was recently lifted. The ban has been in effect since 2002.
Fiji Kava Council chairman, Ratu Josateki Nawalowalo was quoted in the Fiji Times as saying that the removal of restrictions on kava trade in European countries was a result of a 10-day roundtable consultation between Pacific Island ambassadors, European Commission leaders based in Brussels and the German Government Authorities in Berlin. He said the recent development on kava would open the way for Pacific island nations to trade with the EU.
Excerpted from the Fiji Times:
"This will involve immediate consultation between aggrieved European pharmaceutical companies and German health authorities 'BfArM' to complete scientific procedures as well as support various applications for alternative kava registration for medicinal drug use, traditional herbal, food beverage as well as GI registration as a protected commodity in Europe," Nawalowalo said.
The lifting of the ban will open up a lucrative kava market for Fiji as an agro-commodity to the EU.
"We also acquired legal advice from European lawyers Frantino Vergano, under our funding facilities by TradeCom, which confirmed our legitimate rights to seek WTO intervention and involvement. Fiji desperately needs to promote kava as an alternative to the sugar industry in EU and will be the answer to our economic plight," he added.
Fiji was earning close to $100 million per annum since 1998 prior to the ban while in 2003 IKEC registered a combined claim of 'loss of revenue' of around $US 200 million per annum for the Pacific Island producers.
"I will be calling on the Minister for Primary industries as well as the Prime Minister to explain in detail the breakthrough that has been achieved and the need for Government to facilitate infrastructural support and fast-track production by engaging the kava farmers in the 14 provinces."
Nawalowalo was also quoted as saying that even though the ban on kava has been lifted,  scientific restrictions are preventing its trade to Europe. He went on to prognosticate that Europe will soon recognize kava's safety and potential within the next six months as a pharmaceutical product and natural medicine. Hopefully Australia will follow suit and be convinced to relax its restrictions as well on importing kava. The livelihood of many Fijians will be raised since their sugar industry is ailing, not to mention the world's economy is in ruins.