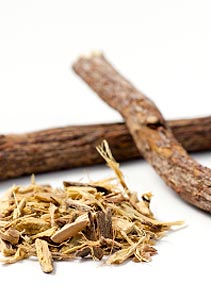 Mike asked: Your kava is definitely the best I have tasted of the five or six kinds I have had. It is also the second strongest kind that I have had (I had some Mo'i kava which, although even stronger, was much more difficult to drink). Anyway, the first time I bought kava from you, I was very surprised with how finely ground it was. I put it in my strainer the way that I did with kava in the past but nearly all of it ended up in the water.
I drank it anyway and found it good aside from when I got to the end of the bowl and it was powdery. I just added some more water and was able to drink it. I think with it finely ground like that and consuming nearly all of it, the strength was increased. Besides that, I am lazy and not having to strain it (I just stopped using the strainer) was definitely a convenience.
The second time I ordered some, the kava from the third bag was a little less fine.  Drinking it without straining is more difficult.
My question is, is this an anomaly or are you reducing the fineness of your kava from now on?
Makaira says: We have gone back and forth on the fineness of our kava powder. At first, we offered shredded roots, but it was difficult to get a strong drink from it, and it was difficult on blenders! Then, we tried tea-cut, which is the one bag that you got, but still, our customers wanted it finer. So, we ended up with the powder we have now.
We may switch back and forth from time to time, but we will always offer both if we decide to do that. 85% of our customers prefer the present powder fineness that we have now, so we plan to stick with that for a long time.
You are correct in saying that the finer the powder, the stronger the drink, and the less kava wasted.  The only downside is that the drink may be a little more "chalky" , but this is a small price to pay for the wonderfully pleasant effects of kava. Hope this helps! – Aloha no, Makaira