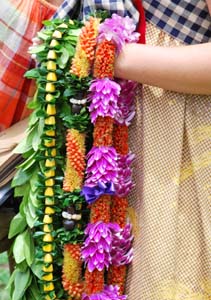 Aloha everyone!
Recently, one of our customers, Joel, asked me a very interesting question. He was curious which kava product I would recommend as an addition to a tradition that his family took part in several times a year. His family gathers at a specific spot on a river, where they sit around a campfire and tell stories about ancestors and local legends in order to create a strong connection to each other and to the past. The family had decided to include kava in this ritual, in order to enhance bonding and communication! Of course, I recommended our traditional powdered kava root, since it is the closest to the kava preparation that is traditionally used in kava ceremonies all over the world.
I was overjoyed to hear that kava was being included in such a ceremony, and, to be honest, I was even happier to know that there are people who are creating family bonding ceremonies in order to build unity and togetherness. In most indigenous cultures, including Hawaiian culture, it is traditional to hold regular ceremonial events in which family and tribe members gather together to build a strong feeling of group unity and to remember the blessings of the ancestors. Very often, these rituals include the consumption of one or more plant medicines, which create a shared experience, break down the boundaries of the individual ego, and allow all members of the ceremony to learn from each other and share wisdom easily and with openness. The addition of a plant medicine also recognizes our undeniable connection to nature, the earth, and plant life as our most ancient ancestors and valuable members of family and tribe.
Unfortunately, the modern Western society that has been spreading across the globe for the last few centuries does not innately contain any such rituals. Furthermore, with the demonization of many plant medicines by missionaries in places such as the Pacific Islands, indigenous peoples lost track of these essential unifying rituals. This often resulted the complete disintegration of the tribal and family group and the abandonment of traditional ways of life. So, nowadays people of all ancestries go through life without ever practicing rituals of unification and bonding in the family group or larger community. This has lead to a great societal feeling of loneliness, isolation, and alienation which can clearly be seen in modern literature, music, art, and consumer culture.
I am always incredibly grateful to be part of a family in which the traditional kava ceremony has been going strong for as long as anyone can remember. I have a feeling that is our tradition of building family unity through the kava ceremony that has allowed us to succeed so well while running a thriving family business and dealing with all of the challenges that such an operation brings. Every evening, after a long, hard day of work, we get together to share an informal bowl of kava and to laugh and talk about the experiences of the day. Every month or so, the whole extended family gathers, often with friends and their families, for a more formal, traditional kava ceremony. In this way, through ceremony and the bonding and warming social enhancement of kava, we reaffirm the importance of our connection as a family. We are able to deal with any conflicts that come up with compassion and love, and are constantly remembering and cultivating gratitude for the wisdom of our ancestors. I believe that it is the kava ceremony, more than anything else, that holds us together as a family.
So, as I said, I am overjoyed to learn that family bonding traditions are being revived in places all over the world, and am even happier to learn that kava and other plant medicines are being included in these rituals. Now, I'm a little biased, but I do feel that kava is an ideal plant for family ceremonies – after all, it creates a wonderful feeling of connection and closeness, allowing family members and partners to increase feelings of unity exponentially. However, depending on your family and the tradition you create, you may find that another plant is a more appropriate addition to your ritual. Whatever sort of plant you feel might be appropriate, and whatever form your ritual takes, I would strongly encourage all of you to consider creating a regular unification ritual – be it with blood relations, close friends, co-workers, or any other group in which you wish to cultivate unity. I think you will be surprised to learn just how valuable and powerful this connection is!
If you are already participating in group rituals of bonding and unification, regardless of whether they include plant medicines, please leave a comment and let me know what form your ritual takes. I'm very interested in learning about different forms of family bonding rituals!
Aloha no,
Makaira